View the catalogs created on Android devices.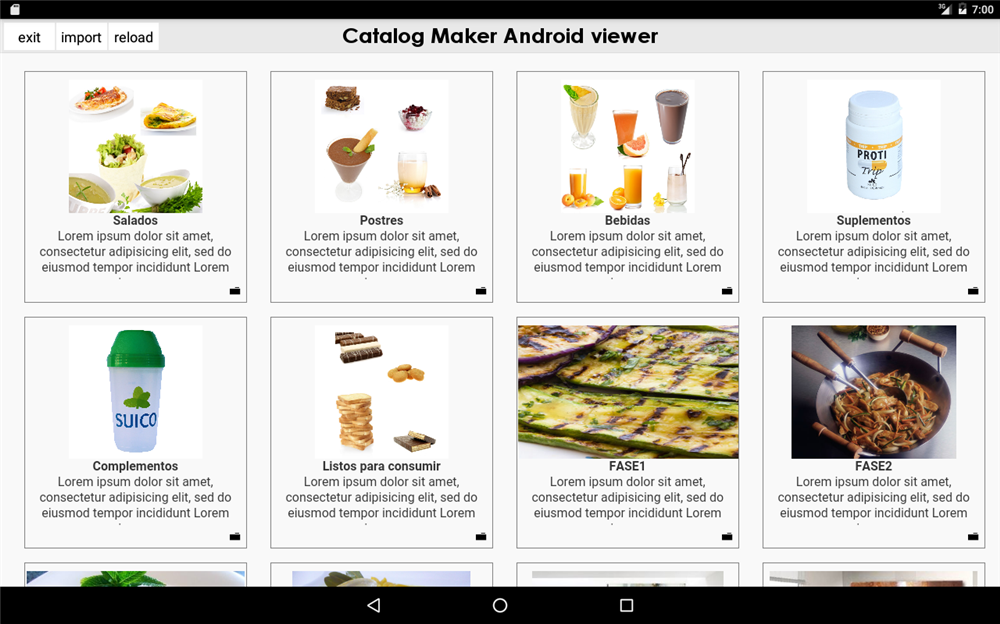 From your PC under Windows8 / Windows10 download Catalok Maker Creator.
Always from your PC run Catalog Maker and create your catalog.
Once your catalog is finished, export it.
Upload the export file from your catalog to the Android device where you want to visage it.
From your Android device, download the APP Catalog Maker viewer. (Catalog Maker link)
Run Catalog Maker viewer on your Android device and import the file.