Only the Windows version can export.

To export a catalog, begin by tapping on the "Settings" icon (Figure 1)

Figure.1
The following screen will appear (Figure 2)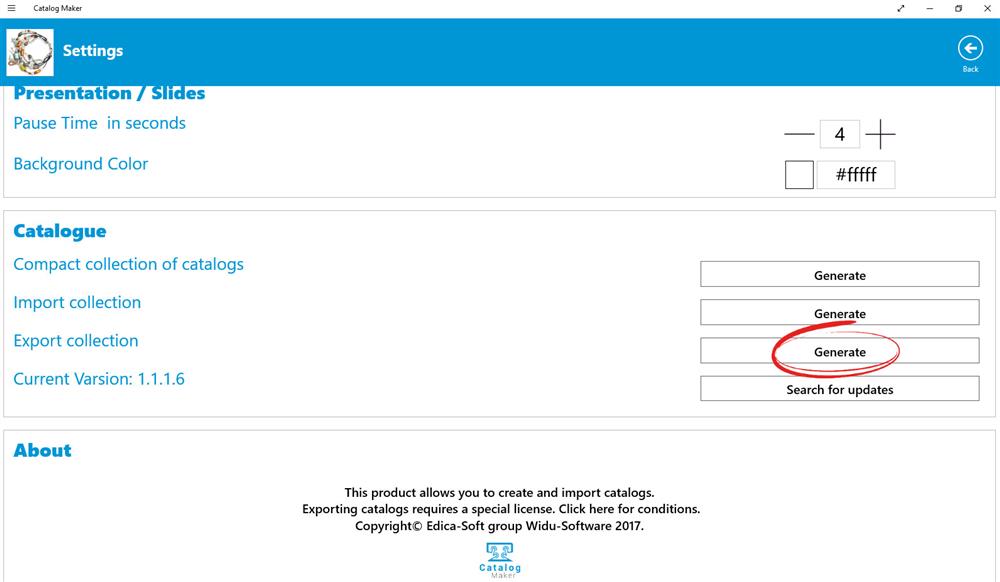 Figure.2
Next to "Export a collection of catalogs" tap on the "Generate" button.
This window will appear (Figure 3).
Enter the user and password that you are using in this portal
to be able to export to a physical file.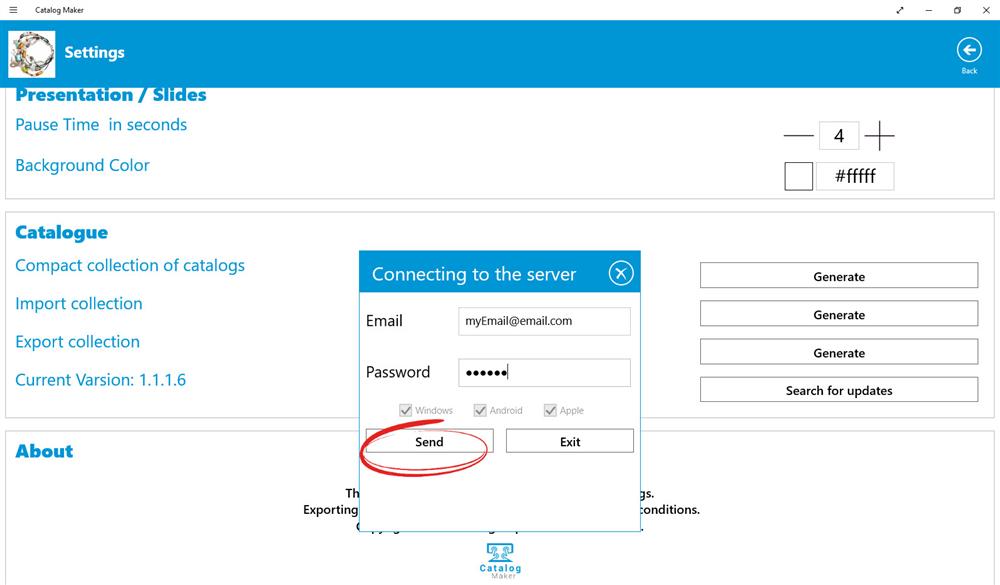 Figure.3
Enter your log-in information and tap on the "Submit" button.